Golf,scuba diving,snorkeling, etc
Curacao is fantastic for different sports.
Whether you're into mountain biking, golf, snorkeling or scuba diving.
Anything is possible!!

MOUNTAINBIKING
For mountain bikers there are a lot of trails, take the bicycle to the Christoffel Park
and enjoy the beautiful surroundings.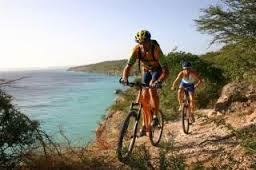 GOLF
There are several golf courses in Curacao where you can play:
Blue Bay and Santa Barbara Beach. No membership needed!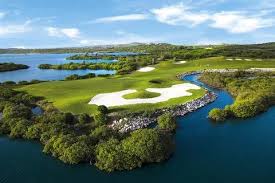 SNORKELING
Snorkeling is possible on every beach, but special is snorkeling at Captain Good Life,
where they will bring you by boat to the Blue room, this is a cave.
Something special!

Also Tukbootje is highly sought after for snorkeling.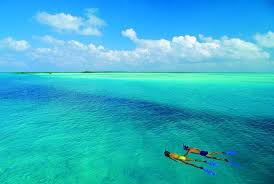 SCUBA DIVING
Scuba diving is of course the sport on our island with the most beautiful coral reefs.

Diving can only on the west coast of the island.

Scuba diving you can enjoy at: Porto Marie, Cas Abou and at Tukbootje and many more places.

At Marie Pompoen are wrecks and at the Mega pier a wreck of a ship.

At Playa Santa Cruz is Captain Good Life, which brings you by boat to the Mushroom Forest. Very special!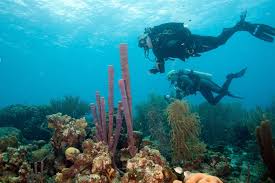 There is of course the possibility of kite surfing and windsurfing.

Would you just like to walk, then there are the most beautiful spots on Curacao.